About the Course
SPWLA members, view the course for free!
The Thunder Horse Field targets Middle Miocene deepwater turbiditic reservoirs. Despite of being prolific, the mapping of the ~180 m thick, partly amalgamated reservoir sandstones is challenging. Seismic quality is reduced by the presence of salt structures. The salt overburden and high formation pressure requires the use of heavy mud weights and oil-based drilling fluids, which limit the resolution and interpretation potential of borehole image logs (BHI).
Halokinetic movements caused significant postdepositional deformation of the already complex gravitydriven sediment stack and the reservoir beds drape against an E–W oriented salt wall. Consequently, the assessment and removal of the structural dip component is not trivial and the evaluation of paleotransport directions is considerably more complicated compared to undisturbed deepwater reservoirs.
The intention of this paper is to bring the main results from Henry et al. (2018) into context with the eigenvector methodology from Ruehlicke et al. (2019) and to emphasize its value for reservoir characterization.
Your Instructor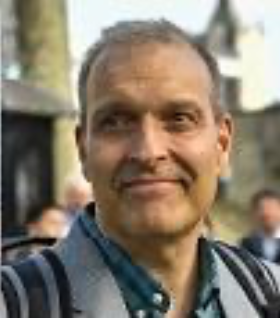 Bernd Ruehlicke is president of Eriksfiord Inc., part of the Eriksfiord group. Bernd worked at Z&S Geologi, PGS and Landmark, where he built interpretation modules in RECALL and build the interface between PetroBank and Recall. Bernd is the domain expert for image logs and geomechanics in the Eriksfiord group. He holds a BS in Computer Science and MS in Mathematics from Aarhus University in Denmark and an MBA from the University of Houston.
Course Curriculum
Taming the thunder horse with axes and vectors
Available in days
days after you enroll