SEG members, view the course for free!

Format: Virtual Webinar. 45 min. presentation followed by 15 min. Q&A
Please note that two sessions will be given at different dates listed below.
Session 1, Tuesday, Aug 10, 2021, 10 am to 11 am Beijing Time

Session 2, Wednesday, Oct 6, 2021, 3 pm to 4 pm US Central Time
Two live sessions are completed. Please scroll down to watch the videos from the recordings below. SEG members, view the course for free!

Abstract

The seismic industry has seen significant technological changes over the past few years. In this lecture, I will be discussing three of these developments and focus on what works and why. The first topic will be using advanced seismic data for improved reservoir characterization and monitoring. Here I will show how joint PP/PS inversion can improve shear impedance estimation, which can impact both exploration success, and when applied to time-lapse seismic data, development well planning. Then I will discuss the limitations of azimuthal anisotropy estimation from P-waves. The next topic I will discuss is an amazing new technology; fiber optics. Fiber optics sensing has been rapidly building up in our industry as a key technology for sensing away from a well, as well as understanding well completion operations and production surveillance. I will go over an example of its use as a high-repeat seismic VSP for hydraulic fracture characterization of individual fracturing stages. For the final topic, I will discuss perhaps the most important issue facing our industry, carbon sequestration, and value-driven subsurface applications. Here I will go over the forces requiring carbon reduction and why sequestration for EOR is potentially the best path for the energy industry and a reasonably well-posed problem for geophysical monitoring.
Your Instructor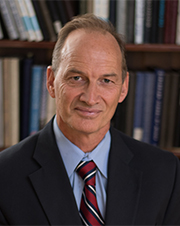 Ali Tura is professor of Geophysics and Co-director of the Reservoir Characterization Project at Colorado School of Mines. His expertise is in the areas of petroleum systems, reservoir characterization and monitoring, seismic methods, CO2 and sequestration, fiber optics technology, and data analytics. He is also chief scientist at Tulip Geosciences, a geosciences consulting and training company. Before this, he was geophysical senior fellow at ConocoPhillips, geophysical advisor at Chevron, and 4D subject matter expert at Shell. He has been an SEG member and active in the industry for more than 37 years and served as SEG vice-president, Board of Directors of SEG-SEAM Inc., chairman of the SEG Research Committee, chairman of the editorial board of The Leading Edge, and chairman of the SEG Global Affairs Committee.
Course Curriculum
Recent advances in seismic reservoir characterization and monitoring
Available in days
days after you enroll